In preparation for our call for voice talents, here is an article from Wikipedia to help us in anyway it can.
Voice acting
is the art of performing voice-overs or providing voices to represent a character or to provide information to an audience or user. Examples include animated, off-stage, off-screen or non-visible characters in various works, including feature films, dubbed foreign language films, animated short films, television programs, commercials, radio or audio dramas, comedy, video games, puppet shows, amusement rides, audiobooks and documentaries.
Performers
are called voice actors or actresses, voice artists or voice talent. Their roles may also involve singing, although a second voice actor is sometimes cast as the character's singing voice.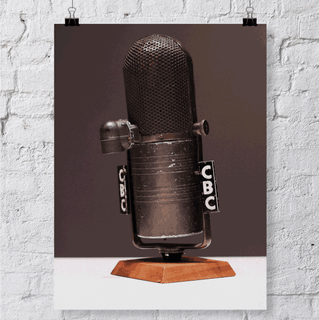 TYPES
The voices for animated characters are provided by voice actors. For live action productions, voice acting often involves reading the parts of computer programs, radio dispatchers, or other characters who never actually appear on screen or are used for a radio or Compact Disc drama.
In the context of voice acting, narration is the use of spoken commentary to convey a story to an audience. A narrator is a personal character or a non-personal voice that the creator of the story develops to deliver information to the audience, particularly about the plot.
In traditional literary narratives (such as novels, short stories, and memoirs), narration is a required story element; in other types of (chiefly non-literary) narratives, such as plays, television shows, video games, and films, narration is merely optional.
One of the most common uses for voice acting is within commercial advertising. The voice actor is hired to voice a message associated with the advertisement. This has different subgenres; television, radio, cinema, and web-advertising. The subgenres are all different styles in their own right.
Markerters and advertisers use voiceover all over their projects, from radio, to TV, to online and more!
Dub localization is a type of voice-over. It is the practice of voice-over translation altering a foreign language film, art film or television series by voice actors.
Voice-over translation is an audiovisual translation technique, in which, unlike in Dub localization, actor voices are recorded over the original audio track, which can be heard in the background. This method of translation is most often used in documentaries and news reports to translate words of foreign-language interviewees.
AUTOMATED DIALOGUE REPLACEMENT
Automated dialogue replacement (ADR) is the process of re-recording dialogue by the original actor after the filming process to improve audio quality or reflect dialogue changes (also known as "looping" or a "looping session"). ADR is also used to change original lines recorded on set to clarify context, improve diction or timing, or to replace an accented vocal performance. In the UK, it is also called "post-synchronization" or "post-sync".
Voice artists are also used to record the individual sample fragments played back by a computer in an automated announcement. At its simplest, each recording consists of a short phrase which is played back when necessary such as warning messages when entering an hazardous zone in a chemical factory.
Automated announcements can also include on-hold messages on phone systems and location-specific announcements in tourist attractions.
ADAPTED FROM
Wikipedia